Anniversary of the March Pogrom in Kosovo and Metohia
17. March 2022 - 15:05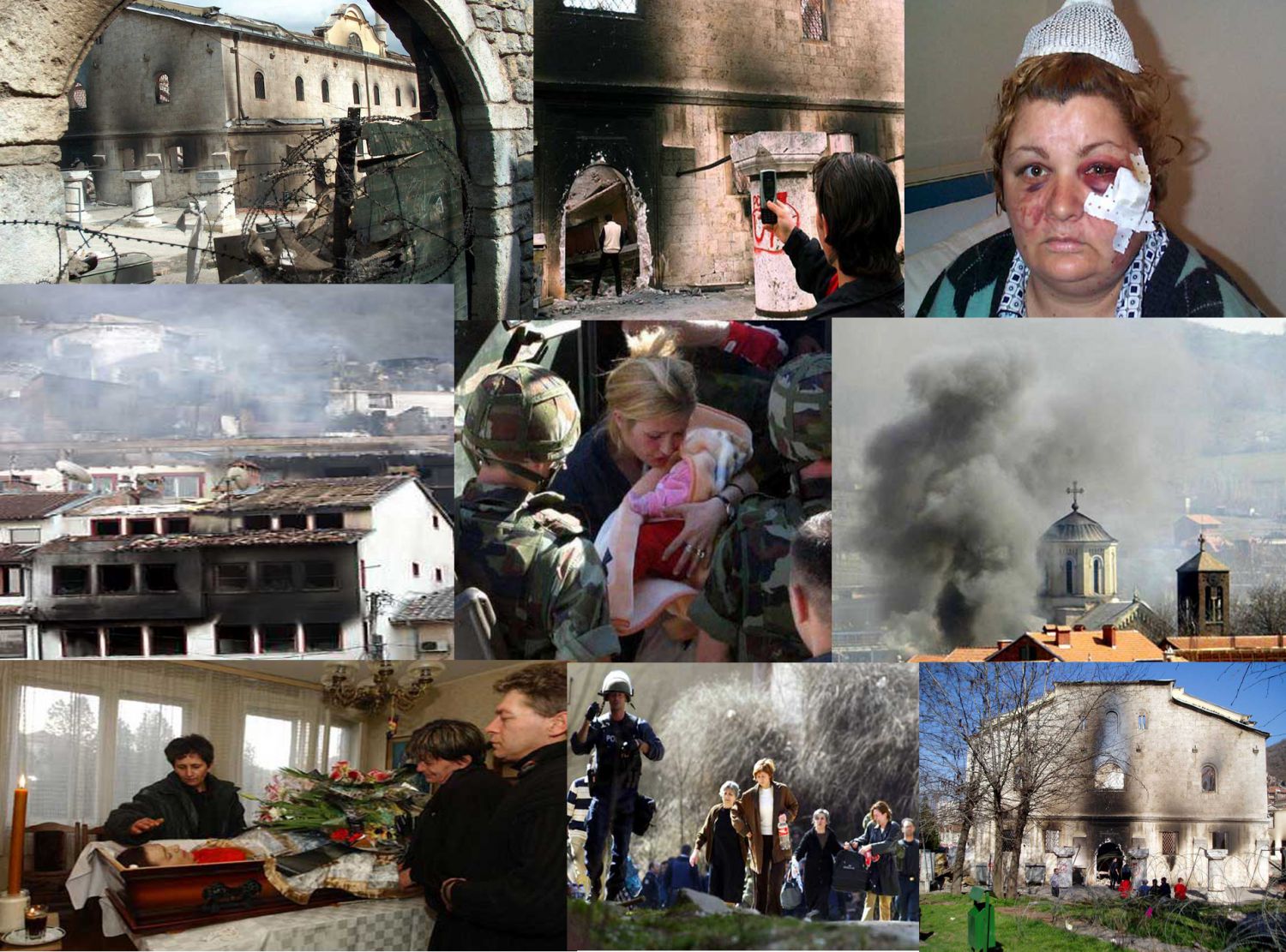 Распето Косово Crucified Kosovo - list of news
Here you can also download the chapters of the book March Pogrom in Kosovo and Metohija, published in 2004 by the Ministry of Culture of the Government of the Republic of Serbia and the Museum in Pristina (with relocated headquarters):
It is 17 years since 4,012 Serbs were expelled from Kosovo and Metohia in destructive attacks by Albanian extremists, and most of them have not returned to their homes to this day.
In the wave of violence in Kosovo and Metohija, 19 people were killed then, eight of them Serbs, while 11 Albanians were killed in a clash with members of the international security forces. At least 170 Serbs were injured, as well as dozens of members of the international force who clashed with local Albanians protecting Serbs and their property. About 800 Serb houses were demolished and 35 religious buildings set on fire, including 18 cultural monuments, including the Church of Our Lady of Ljevis in Prizren.
This church, one of the most representative monuments of medieval Serbia, the episcopal center of the Serbian Church in the Middle Ages, received a monumental shape during the reign of King Milutin (1282-1321). The church was somewhat renovated, the first Liturgy was served in it six years later, but the traces of devastation and fire have not been removed. In 2006, the building was listed as a UNESCO World Heritage Site.

The extremists especially attacked the Serbian Orthodox shrines. 35 churches and monasteries were destroyed, and in these unprecedented acts of vandalism, some of which were broadcast live on local Kosovo television (such as in Podujevo), numerous icons and immovable cultural goods that survived the Ottoman occupation and world wars were destroyed forever. On March 17, 2004, the Serbian people and their Church were particularly affected by the fact that all this happened not during the chaos of war, but in the presence of thousands of members of the international peacekeeping force KFOR, Kosovo Police and the UNMIK, none of whom publicly claimed responsibility for a number of omissions.

The March events in Kosovo and Metohija were condemned by the UN Security Council, as well as the European Union, and the Parliamentary Assembly of the Council of Europe passed a resolution on April 29, 2004.