Christ is Born! Cristo ha nacido!
10. January 2022 - 8:24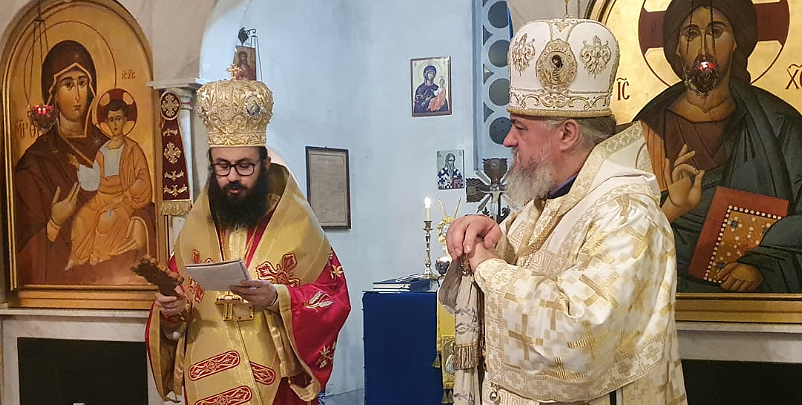 In the Serbian Orthodox Cathedral church of the Nativity of the Most Holy Mother of God in Buenos Aires in Argentina, the Nativity of the Lord, God, and Saviour Jesus Christ- Christmas was celebrated solemnly.
His Grace Bishop Kirilo of Buenos Aires and South America invited His Eminence Metropolitan Jacob of Buenos Aires and Argentina of the Patriarchate of Antioch to the celebration. The hierarchs served the Liturgy with the concelebration of presbyter Stefan Jovanovic and hieromonk David (Janketic). Before the Liturgy, the morning service was served with the traditional burning of the Yule log, so that a large number of present believers could participate in that Serbian traditional holiday act, and then partake in the communion at the Liturgy. On that occasion, the Christmas message of His Holiness the Serbian Patriarch was read. Porphyria. Christ is born! Cristo ha nacido!
Source: Diocese of Buenos Aires and South America