Consecration of Archimandrite Damaskin for Bishop of Mohacs
20. September 2021 - 13:54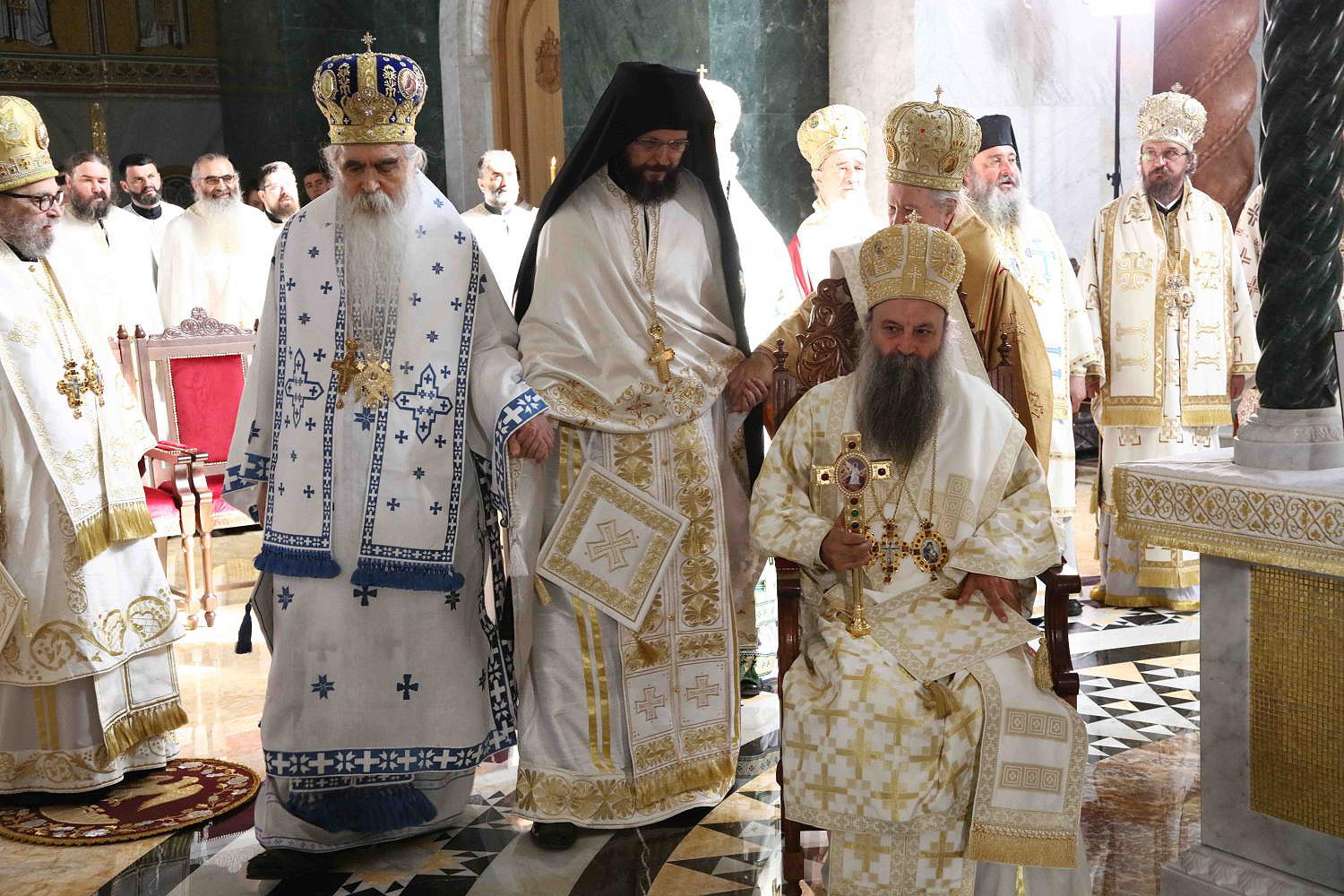 His Holiness Porfirije, Serbian Patriarch, officiated the Holy Hierarchical Liturgy and the solemn rite of the consecration of the elected and proclaimed Very Archimandrite Damaskin (Grabez) into the rank of Bishop of Mohacs, Vicar of Bishop of Backa in the Cathedral church of Saint Sava in the Vracar district on 19 September 2021.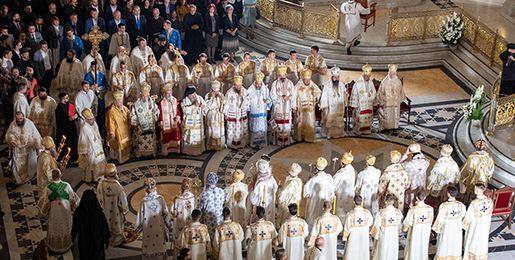 The Primate of the Serbian Orthodox Church was concelebrated by His Beatitude Jovan, Archbishop of Ohrid and Metropolitan of Skopje; Their Graces Bishops Lukijan of Buda, Irinej of Backa, Dositej of Britain and Scandinavia, Pahomije of Vranje, Jovan of Sumadija, Fotije of Zvornik-Tuzla, Atanasije of Mileseva, Grigorije of Dusseldorf and Germany, Marko of Bregalnica, Teodosije of Raska-Prizren, Gerasim of Gornji Karlovac, David of Krusevac, Sergije of Bihac-Petrovac, Arsenije of Nis, Nikodim of Dalmatia, Heruvim of Osek-Polje and Baranjam, Isihije of Valjevo, Dimitrije of Zahumlje-Herzegovina, Antonije of Moravica, Stefan of Remesiana, Metodije of Dioclea and elected Bishop of Budimlje-Niksic, Jerotej of Toplica, Justin of Hvosno, retired Vasilije of Zvornik-Tuzla, retired Georgije of Canada and retired Konstantin of Middle Europe.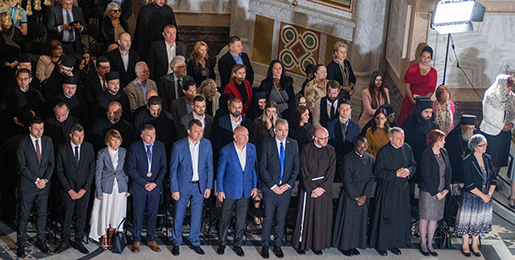 Besides the family and friends of Bishop Damaskin, numerous priests and monks from several dioceses of the Serbian Orthodox Church, the solemn act of consecration was attended by the President of the Provincial Government of Vojvodina, Mr. Igor Mirovic; Minister of Innovation and Technological Development Dr. Nenad Popovic, Director of the Office for Cooperation with Traditional Churches and Religious Communities of the Republic of Serbia Dr. Vladimir Roganovic, representatives of traditional churches and religious communities, representatives of the Serbian Armed Forces, members of the diplomatic corps and prominent cultural and public figures of life in Serbia.