Explosion in the town of al-Tlal in Akkar
25. August 2021 - 9:57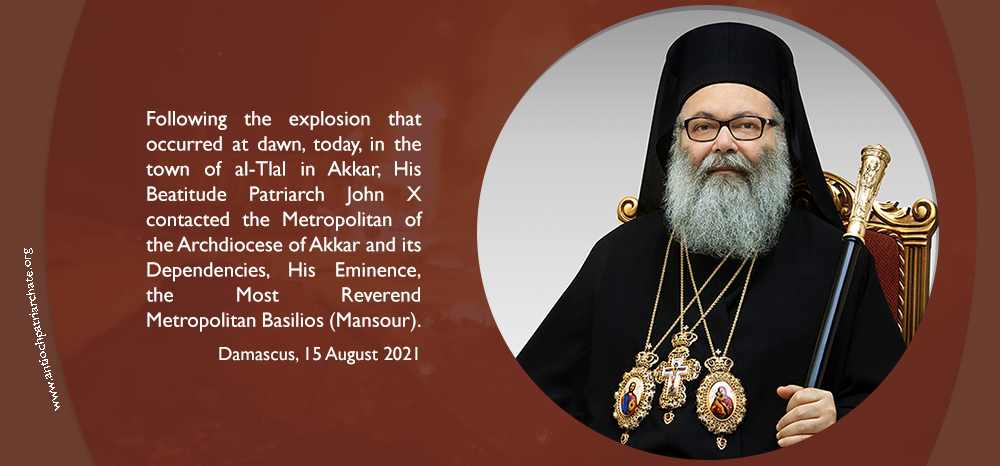 Following the explosion that occurred at dawn, today, in the town of al-Tlal in Akkar, His Beatitude Patriarch John X contacted the Metropolitan of the Archdiocese of Akkar and its Dependencies, His Eminence, the Most Reverend Metropolitan Basilios (Mansour).
His Beatitude offered His condolences to the victims of the tragic accident, through His Eminence. He also requested him to convey to all the people of the beloved Akkar region, the prayers and the solidarity of His Beatitude with them, asking the Divine Lord, through the intercession of the Virgin Mary, to comfort the souls of those who fell victim to this accident, to console the hearts of their loved ones, and to heal the wounds of all the injured.
On the phone call, His Beatitude stressed on the importance of solidarity among all to pull out Lebanon from the pit of crises that beset it, and for all responsible to give up on their personal interests, and to put the interest of the State above all interests.
Source: antiochpatriarchate.org