Name day of Serbian Patriarch Porfirije celebrated
2. December 2021 - 16:48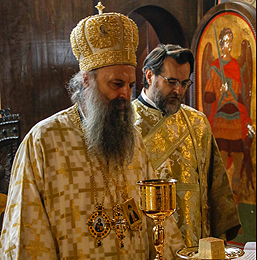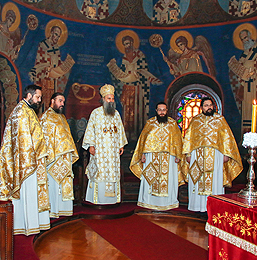 His Holiness Porfirije, the Serbian Patriarch, served the Holy Hierarchical Liturgy in the Patriarchate's side chapel of Saint Simeon the Miracle-worker on 2 December 2021, on the feast day of Saint Porphyrios of Kafsokalivia.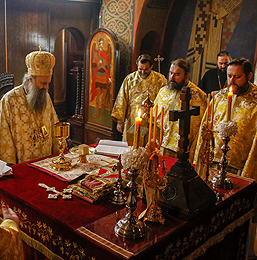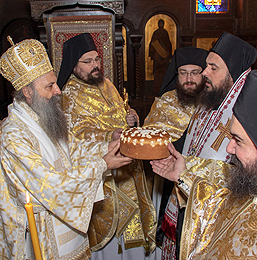 In a prayerful presence of Their Graces Bishops Jerotej of Toplica and Justin of Hvosno, His Holiness was concelebrated by protosynchellos Danilo, Director of the Administrative Office of the Patriarchate; protosynchellos Nektarije, Chief Secretary of the Holy Synod of Bishops; Archimandrite Nektarije from the Diocese of Britain-Scandinavia, presbyter Srboljub Ubiparipovic and deacons Dragan Radic, Vladimir Radovanovic and Vladan Tatalovic.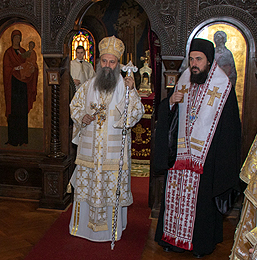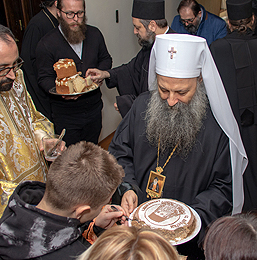 After the blessing of slava gifts, on the occasion of his name day, His Holiness received greetings from closest associates and employees of the Serbian Patriarchate.