Patriarch Porfirije: Any human ideology cannot solve the secret of life, only God can
26. April 2022 - 22:53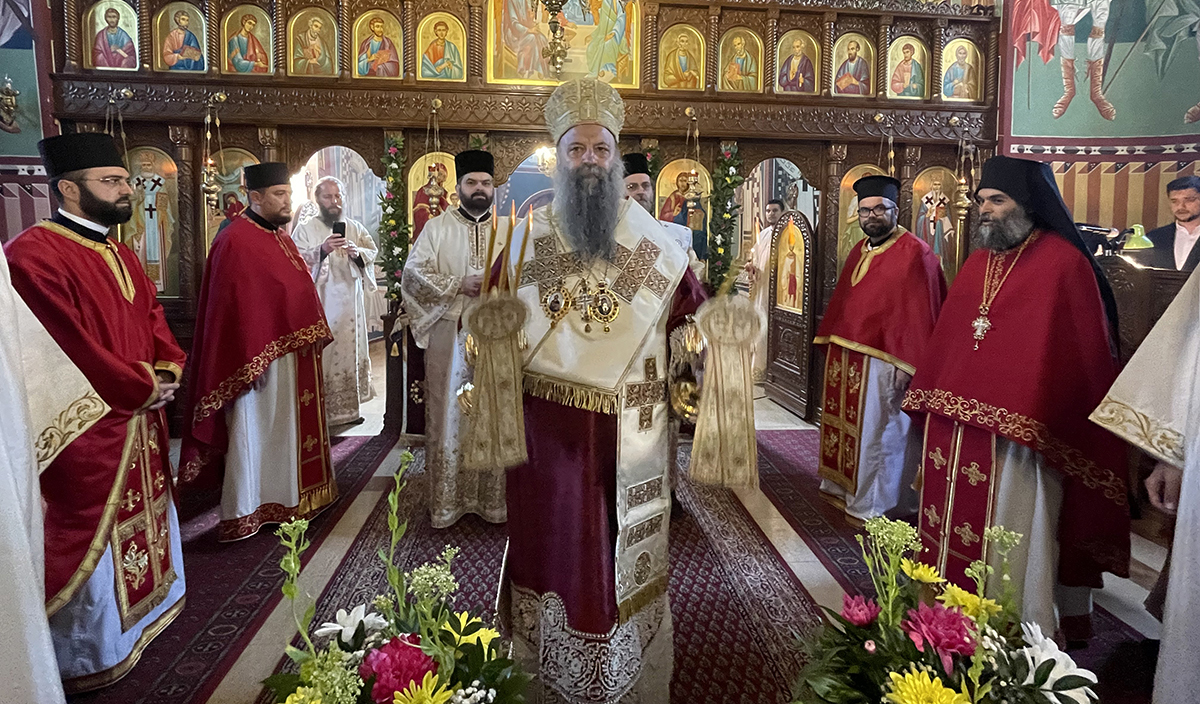 On Easter Tuesday, 26 April 2022, His Holiness kyr Porfirije, the Serbian Patriarch, officiated the Holy Hierarchical Liturgy in Rajinovac Monastery near Grocka, dedicated to Nativity of the Most Holy Mother of God (photo monastery ).
The Patriarch was concelebrated by Archimandrite Serafim, presbyters Aleksandar Mitrović, Dejan Todorović and Miloš Šmigić, as well as protodeacons Dragan Radić and Radomir Vrućinić.
Πατριάρχης Σερβίας κ.κ. Πορφύριος: Καμία ιδεολογία των ανθρώπων δεν δύναται να δώσει λύση και απάντηση στο μυστήριο της ζωής, μονό ο Κύριος μπορεί
Την Τρίτη της Διακαινησίμου, 26 Απριλίου 2022, η Αυτού Αγιότης, ο Πατριάρχης Σερβίας κ.κ. Πορφύριος προεξήρχε της Αρχιερατικής Θείας Λειτουργίας στην Ιερά Μονή Ράϊνοβατς, στην ευρύτερη περιοχή της Γκρότσκα, αφιερωμένη στο Γενέσιο της Θεοτόκου.
Συλλειτούργησαν ο Αρχιμ. κ. Σεραφείμ, οι ιερείς π. Αλεκξάνταρ Μίτροβιτς, π. Ντέγιαν Τοντόροβιτς και π. Μίλος Σμίγκιτς, καθώς και οι πρωτοδιάκονοι π. Ντράγκαν Ράντιτς και π. Ράντομιρ Βρούτσινιτς. Στην ομιλία του ο Μακαριώτατος απηύθυνε λόγο στους πιστούς, παρουσία και του Δημάρχου της Γκρότσκα.