Patriarch Porfirije congratulates the Serbian Olympians on their success
8. August 2021 - 13:47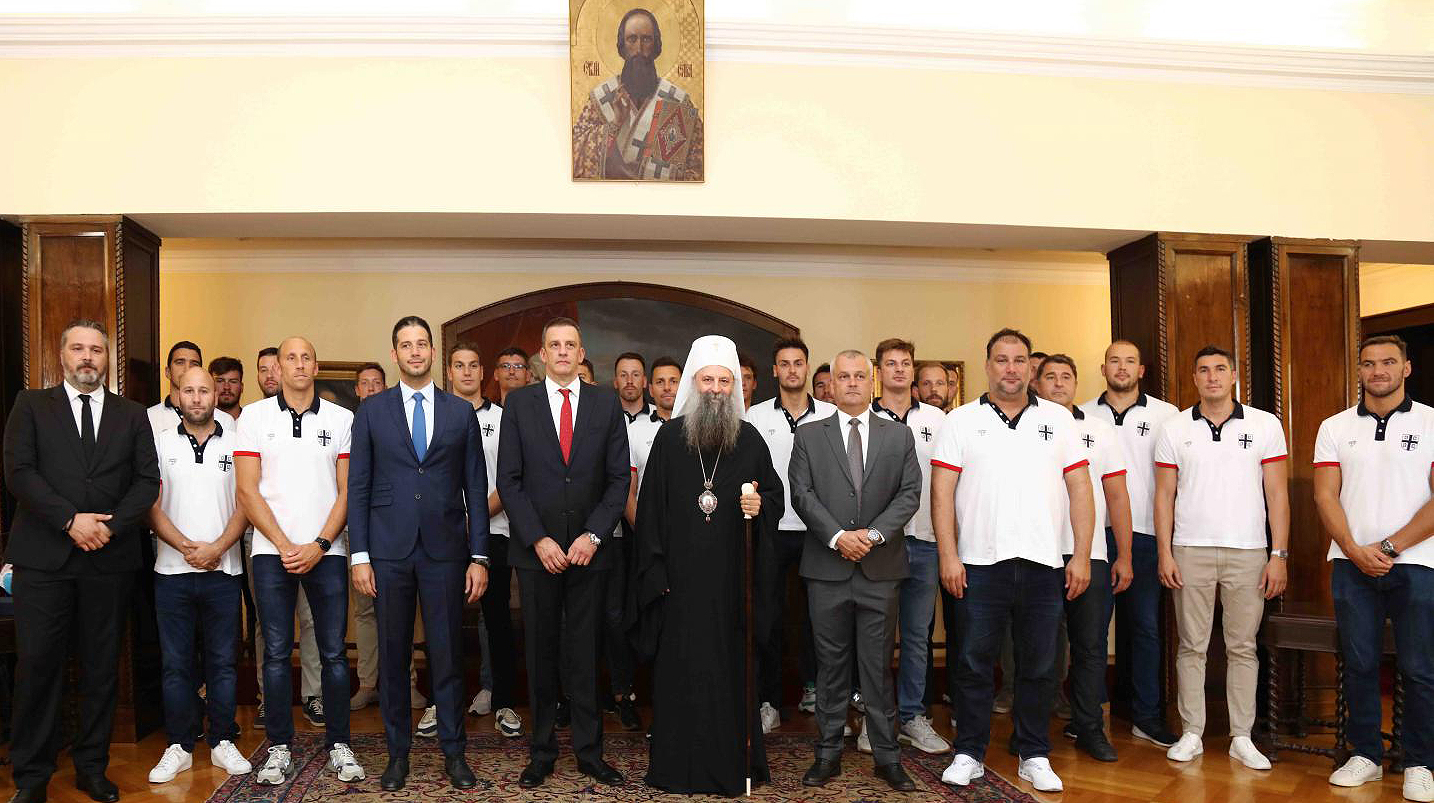 On the last competition day of the Olympic Games in Tokyo, His Holiness Porfirije, Serbian Patriarch, congratulates all Serbian athletes on a dignified and successful presentation of Serbia at the largest sports event in the world.
His Holiness Patriarch congratulates all members of the Serbian Olympic team and medal winners, especially Jovana Preković, Milica Mandić, who won the gold medal and repeated the success from the Olympic Games in Rio de Janeiro, as well as Serbian water polo players who won two Olympic gold medals in a generation.
-Your success is an example to all of us of how to achieve the best results through joint work and harmony, the message of the spiritual leader of Orthodox Serbs was sent to the water polo national team of Serbia, which he hosted at the Patriarchal Palace in Belgrade before his trip to Tokyo.