Patriarch Porfirije: The role of the Church is imbued with the mission of "Prosvjeta"
7. March 2022 - 12:59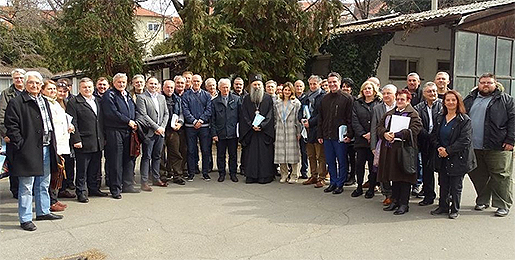 His Holiness Porfirije, the Serbian Patriarch, attended the annual assembly of the Serbian Cultural Society "Prosvjeta" in Zagreb, on 5 March 2022.
Speaking about the special significance of that institution for the identity of the Serbian people in Croatia and beyond, Patriarch Porfirije pointed out: - The Church not only supports "Prosvjeta," but its role is also imbued with the mission of the "Prosvjeta." Identity is essentially related to the inner strength and health of the individual and the community. When our identity is unstable, we are inconsistent in every field of our life and existence. Nurturing identity has two dimensions: self-awareness and the other is the ability to integrate us into a specific living space. May the blessing of God be on "Prosvjeta" and all dear people who strive for its action.