Patriarch Porfirije: We were created for the joy of life, and we achieve that only in Christ
13. May 2021 - 15:19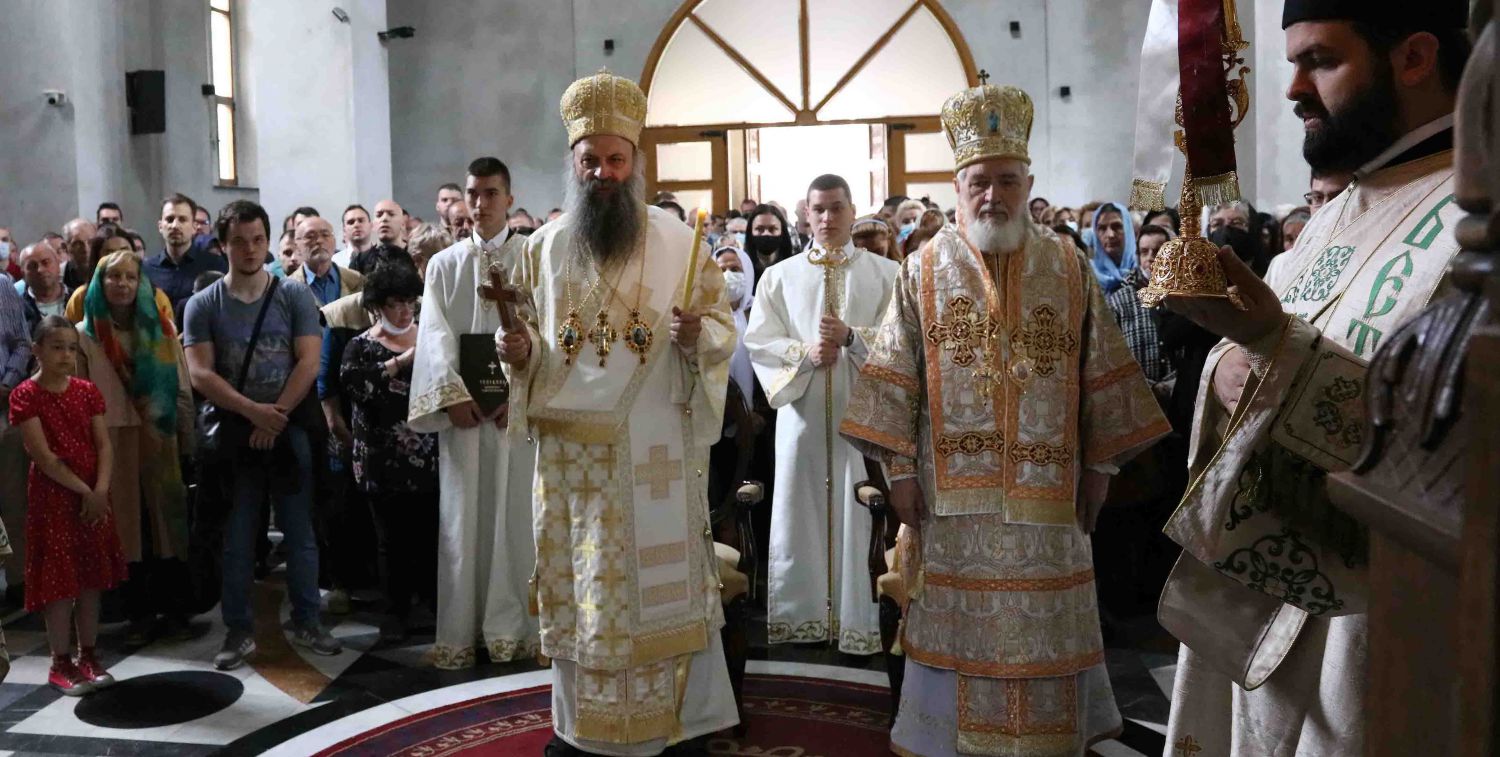 Patriarch Porfirije: Saint Basil of Ostrog showed us what is a goal and meaning of every man. That our goal is holiness. That is why, celebrating Saint Basil of Ostrog today, we find a simple word of God addressed to each of us, a word on how we can establish communion with God and make Him realistically present in our lives.
His Holiness Porfirije, Serbian Patriarch, officiated the Holy Hierarchal Liturgy in the church dedicated to this great saint and the Wonderworker at Banjica on 12 May 2021, on the feast day of Saint Basil of Ostrog. His Grace, retired Bishop Konstantin concelebrated to the Patriarch.
His Holiness Porfirije, Serbian Patriarch was concelebrated by protopresbyter-staurophor Branko Topalovic, protopresbyter Zoran Lazarevic, Dean of the Faculty of Orthodox Theology of the University of Belgrade protopresbyter Professor Dr. Zoran Rankovic, protodeacon Radomir Percevic and deacon Professor Dr. Srboljub Ubiparovic.
Source: Radio Slovo Ljubve