Proclamation of Archimandrite Jerotej (Petrovic) for Bishop of Toplica
3. July 2021 - 21:26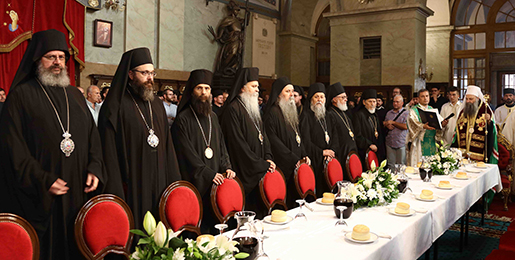 After the election for Vicar of His Holiness Porfirije, Archbishop of Pec, Metropolitan of Belgrade-Karlovci and Serbian Patriarch, in an old Belgrade's Cathedral church of Saint Michael the Archangel, the rite of proclamation of High Venerable Archimandrite Jerotej for Bishop of Toplica was performed on 3 July 2021.
The solemn rote was offiated by His Holiness Porfirije, Serbian Patriarch, in a prayerful presence of His Beatitude Jovan, Archbishop of Ohrid and Metropolitan of Skopje, and Their Graces bishops: Lavrentije of Sabac, Lukijan of Budim, Nikanor of Banat, Irinej of Backa, Dositej of Britain and Scandinavia, Pahomije of Vranje, Jovan of Sumadija, Fotije of Zvornik-Tuzla, Atanasije of Mileseva, Teodosije of Raska-Prizren, David of Krusevac, Ilarion of Timok, Arsenije of Nis, Siluan of Australia-New Zealand, Heruvim of Osek-Polje and Baranja, Isihije of Valjevo, Stefan of Remesiana, David of Stobi and retired Georgije of Canada.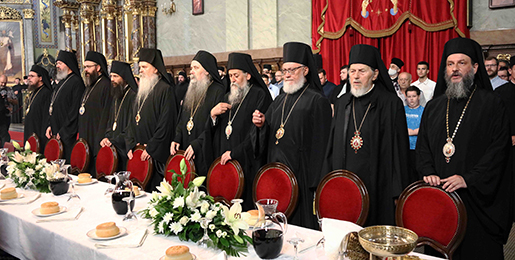 At the beginning of the proclamation, Deacon Radomir Vrucinic addressed the newly elected hierarch.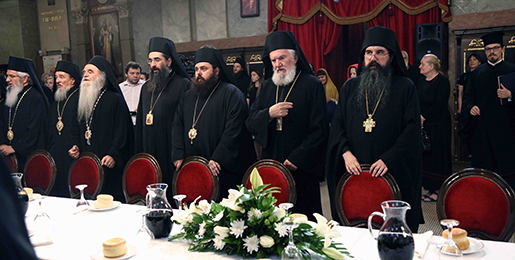 Then, accompanied by a deacon, Archimandrite Jerotej approached His Holiness Patriarch Porfirije who blessed him. At the end of the service, the deacons wished many years to the Patriarch and all the gathered bishops, and also to the newly elected bishop. To the God-loving Archimandrite Jerotej, the elected and proclaimed Bishop of the God-saved Diocese of Toplica: Many years!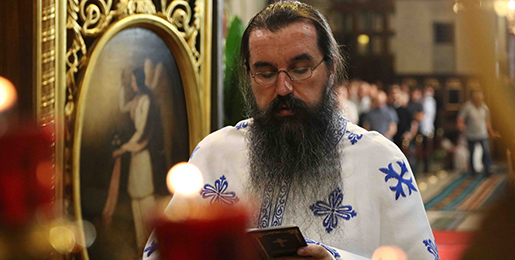 On Sunday, July 4, 2021, starting at 9 am, His Holiness Porfirije, the Serbian Patriarch with bishops and the clergy will serve the Holy Liturgy with the rite of hierarchical consecration in the new Cathedral church of the Archbishopric of Belgrade-Karlovci and our local Church, the Memorial Cathedral of St. Sava in the Vracar district.