Proclamation of Archimandrite Jovan (Stanojevic) as Bishop of Hum
11. October 2021 - 14:16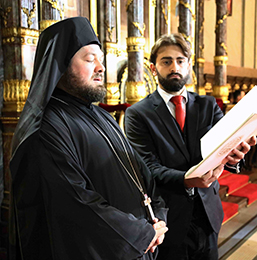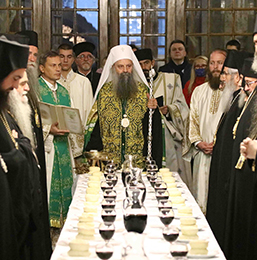 His Holiness Porfirije, the Serbian Patriarch, officiated the solemn rite of the proclamation of Very Reverend Archimandrite Jovan (Stanojevic) for Bishop of Hum, Vicar of Bishop of Dusseldorf and Germany in the old Cathedral church of Holy Archangel Michael on 9 October 2021 (photo gallery).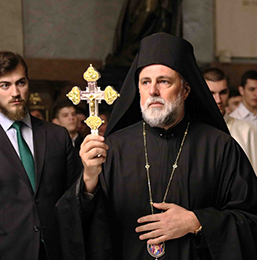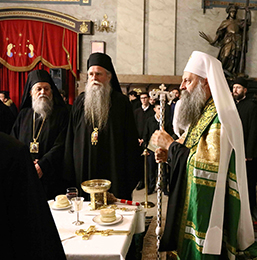 Besides the primate of the Serbian Orthodox Church, the following participated in the rite of the proclamation: His Eminence Metropolitan Joanikije of Montenegro and the Littoral and Their Graces Bishops: Lukijan of Buda, Pahomije of Vranje, Jovan of Sumadija, Fotije of Zvornik and Tuzla, Atanasije of Milesevo, Grigorije of Dusseldorf and Germany, Joakim of Polog-Kumanovo, Teodosije of Raska-Prizren, Gerasim of Gornji Karlovac, David of Krusevac, Isihije of Valjevo, Dimitrije of Zahumlje-Herzegovina, Jerotej of Toplica, Justin of Hvosno, Damaskin of Mohacs and Sava of Marca.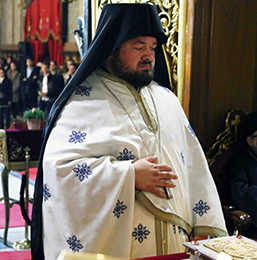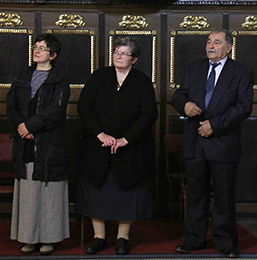 After accepting the will and decision of the Holy Assembly of Bishops before the present meeting of the Holy Church, which elected him Bishop of Hum, Vicar of the Bishop of Dusseldorf and Germany at this year's session, the proclaimed Bishop Jovan officiated the Vesper service.