Serbian Patriarch received Ambassador of Egypt
14. July 2021 - 8:03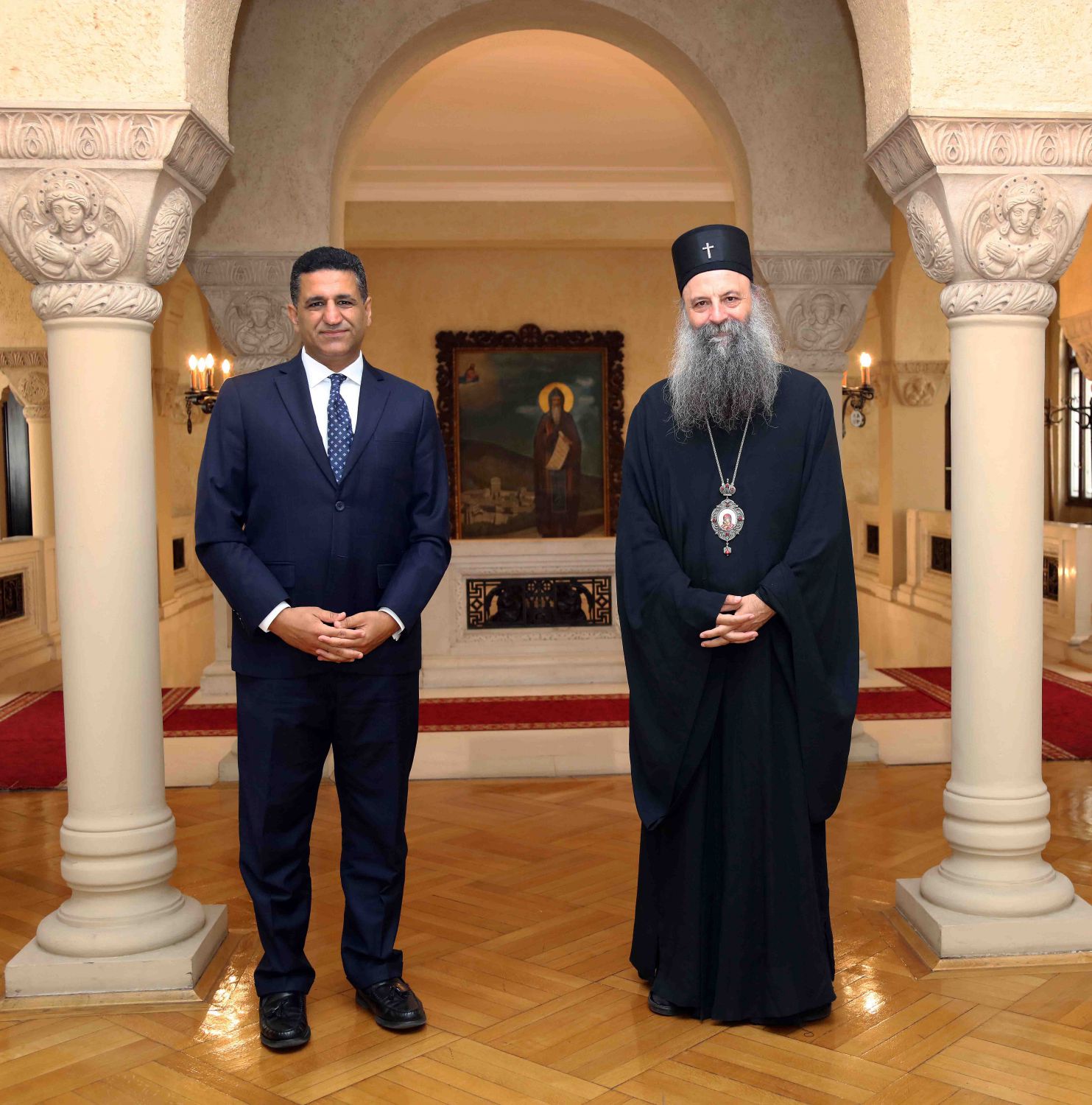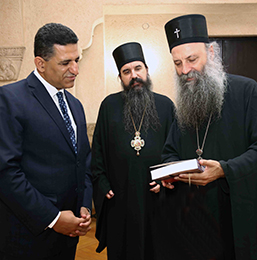 His Holiness Porfirije, Serbian Patriarch received His Excellency Amr Aljowaly, the Ambassador of the Arab Republic of Egypt to the Republic of Serbia at the Patriarchate Palace in Belgrade on 13 July 2021.
In a cordial conversation between Serbian Patriarch Porfirije and Ambassador Aljowaly, the friendly ties between the people of Serbia and Egypt were emphasized. In this regard, His Excellency Aljowaly informed His Holiness Patriarch of the projects that have been realized in the past few years, as well as those that are planned, and which deepen the friendly ties between the two peoples at all levels.
Expressing satisfaction with the fact that Serbian tourists visit ancient Christian shrines in Egypt, the Patriarch emphasized the importance of pilgrimages that enrich the spiritual life of believers.

The reception was attended by His Grace Bishop Jerotej of Toplica, Minister Counselor at the Embassy of the Arab Republic of Egypt Ms. Rasha Soliman, Counselor Mr. Ahmed Ezzat and the head of the Office of the Serbian Patriarch, Deacon Aleksandar Prascevic.