Tens of thousands of Belgraders in the Ascension Day Procession
11. June 2021 - 11:44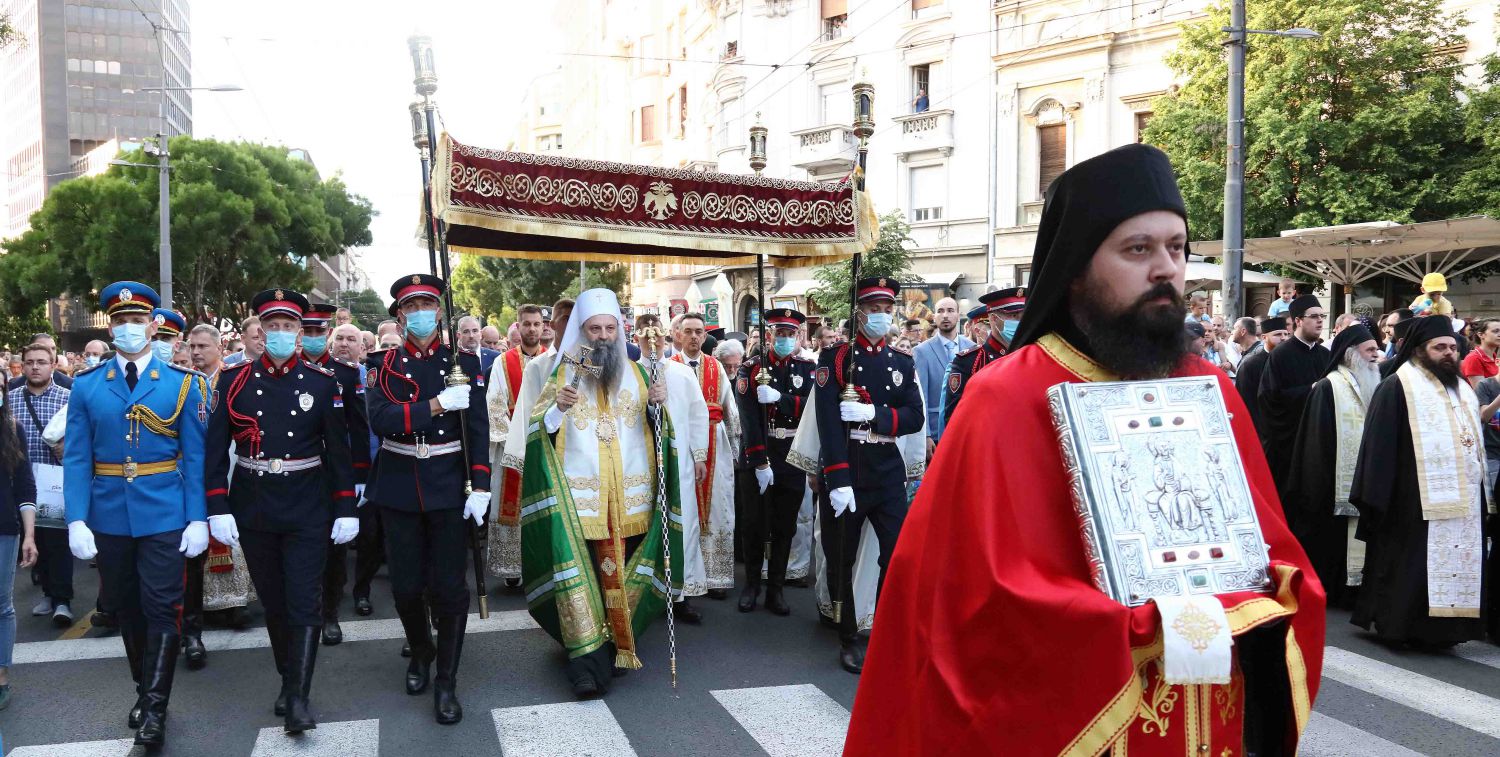 The Ascension Day procession led by the Serbian Patriarch Porfirije and with the participation of tens of thousands of Belgraders, the host of the celebration of the mayor prof. Dr. Zoran Radojicic and the leadership of the City of Belgrade, several hundred priests, members of the Serbian Army, Police and various city services, as well as medical workers - heroes of the fight during the epidemic, passed through the capital of Serbia.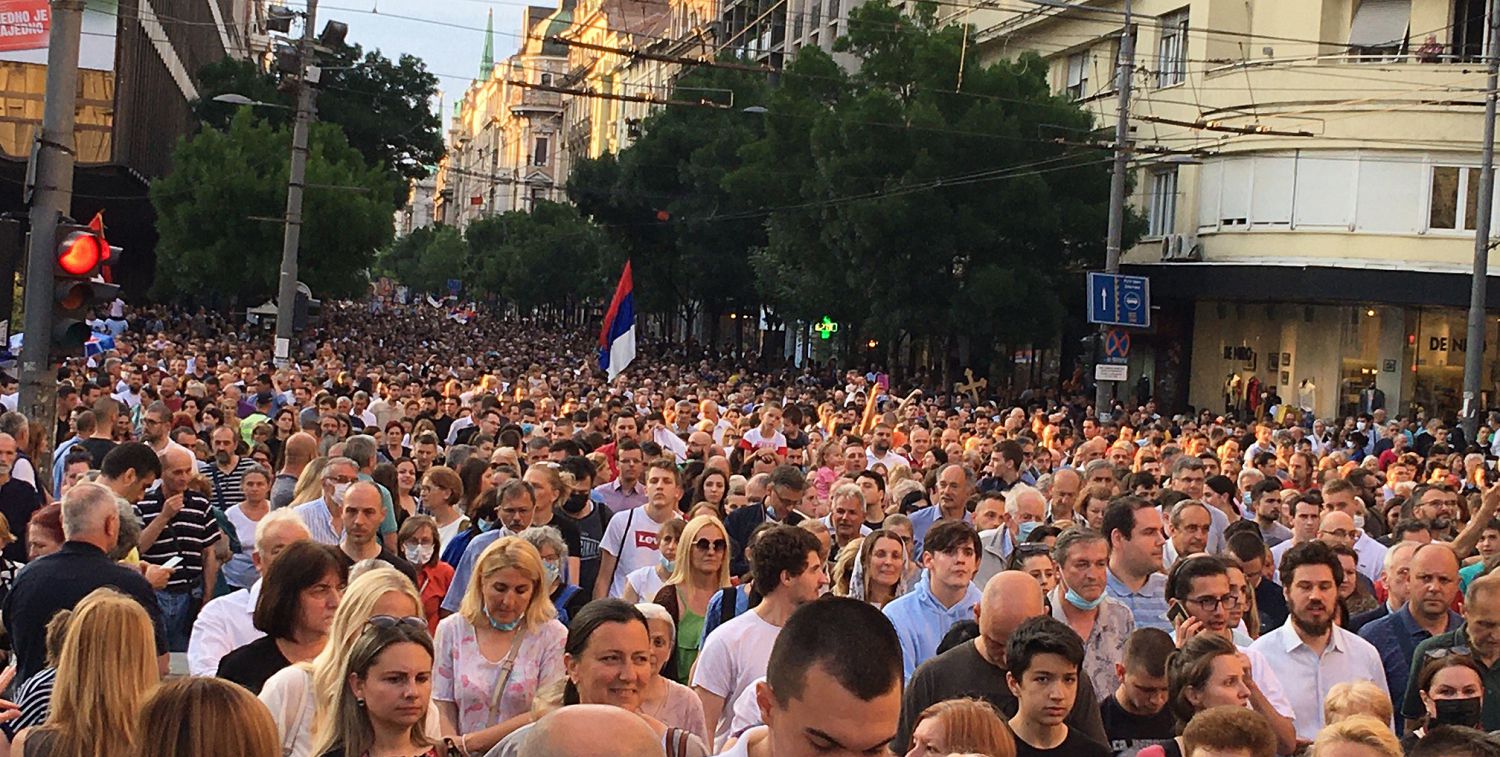 Tens of thousands of faithful, led by Serbian Patriarch Porfirije, set off in procession through Prince Milos and King Milan streets, across Slavija and Liberation boulevard, reaching the Saint Sava Cathedral of Saint Sava in the Vracar district, where His Holiness the Patriarch was with Their Graces Bishops Pahomije of Vranje, David of Krusevac, Arsenije of Nis, Heruvim of Osijek-Polje and Baranja, Stefan of Remesiana, retired Georgije of Canada and elected Sava of Marca, abbots Metodije of Hilandar and Tihon of Studenica and numerous priests served a prayer of supplication.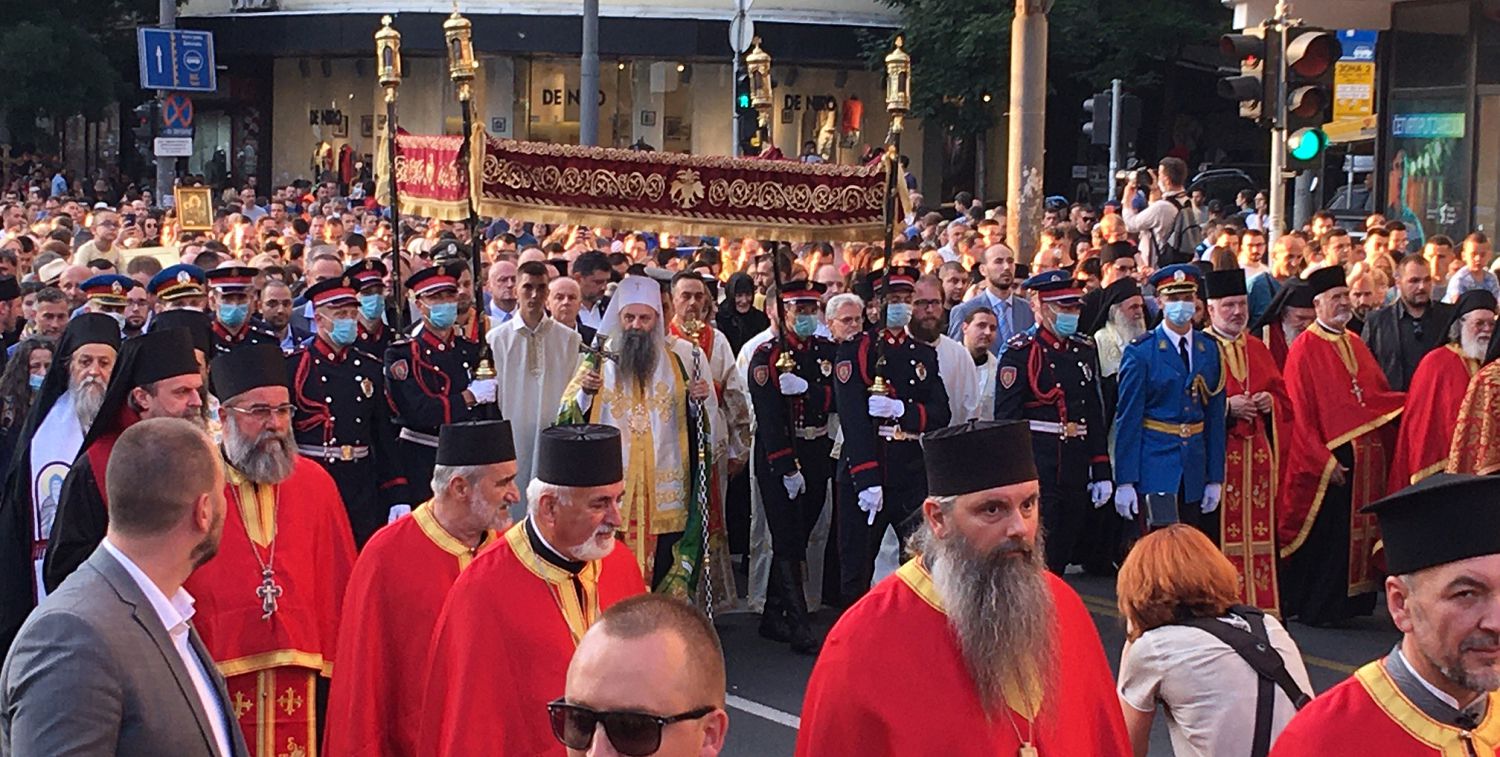 The largest liturgy in the history of the Serbian people and its capital was adorned with the relics of the Holy Despot Stefan and, to the special joy of the people of Belgrade, the relics of Saint Petka of Kalemegdan the Miracle-worker and tireless protector of the city - carried through the streets of Belgrade after 500 years. Hilandar and the votive flag of Belgrade, which is kept in the Ascension Church. The Holy Cross was carried in front of the liturgy, while His Holiness Porfirije, the Serbian Patriarch, walked under the sky, when it was carried by members of the Gendarmerie, surrounded by children in traditional costumes and members of all Belgrade church choirs. The Police Orchestra gave a special festive tone to the procession. In addition to the Mayor and the leadership of the City, the Roman Catholic Archbishop of Belgrade, Mr. Stanislav Hocevar also participated in the procession.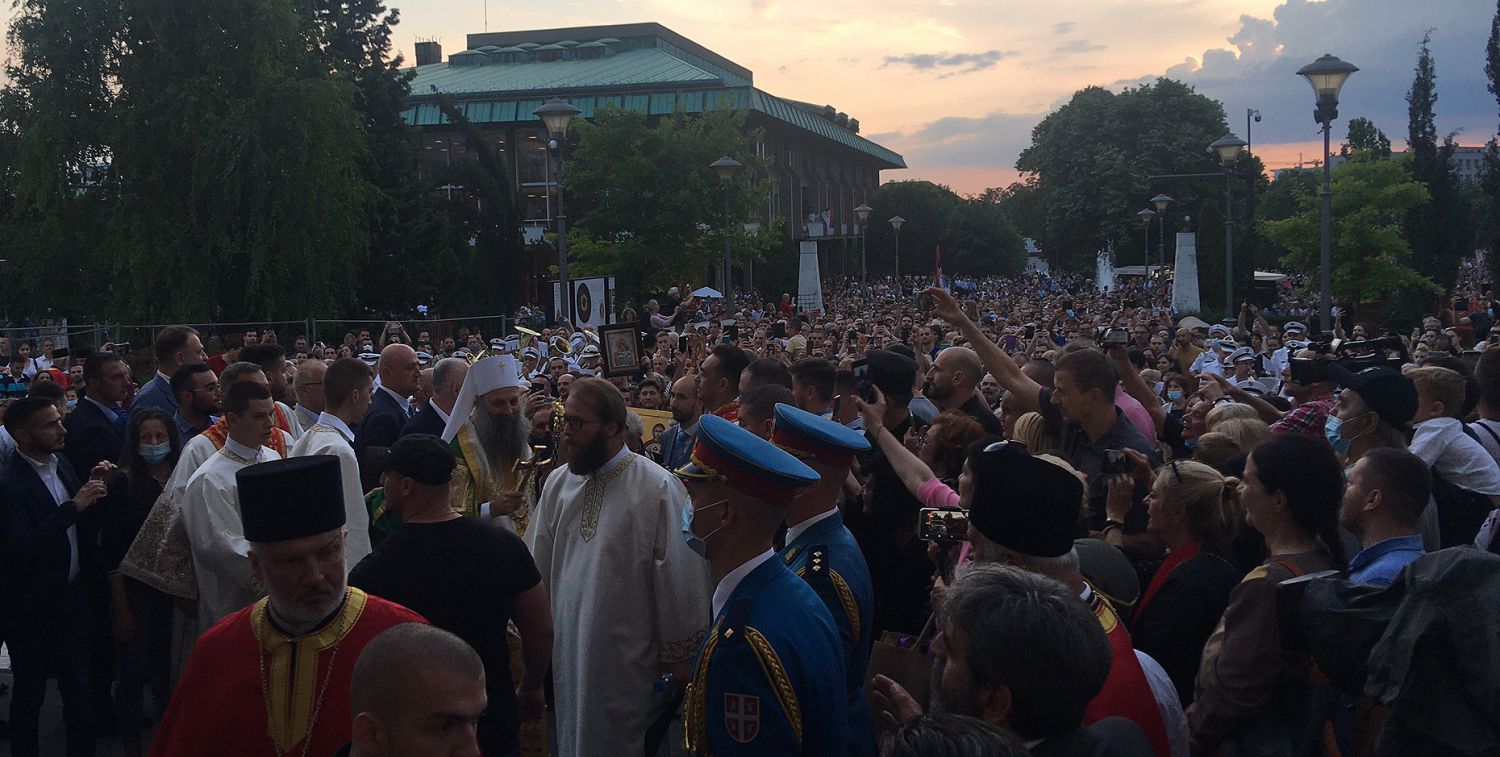 After the prayer of supplication, Patriarch Porfirije delivered a sermon in which he pointed out, among other things: "We gathered tonight in Ascension Day procession through the streets of our first capital city of Belgrade. We gathered under the dome of this beautiful temple dedicated to Saint Sava. We have shown that we know who we are, where we are from, but also that we know where we are going. "