Serbian Patriarch Porfirije walks through the streets of Sarajevo
19. October 2021 - 11:18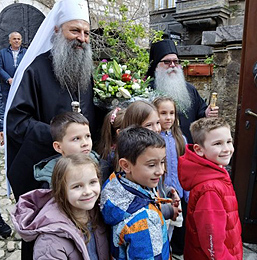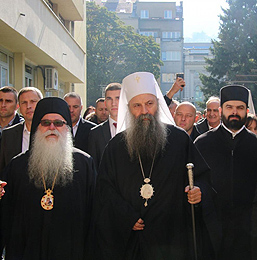 During the visit to the Metropolitanate of Dabar-Bosnia, His Holiness Pprfirije, the Serbian Patriarch walked the streets of Sarajevo and on that occasion visited the Church of the Holy Archangels Michael and Gabriel, popularly known as the Old Church in Baščaršija, on October 17, 2021.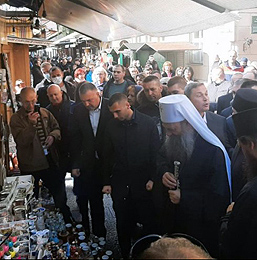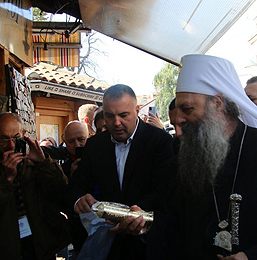 His Holiness was accompanied by Metropolitans Hrizostom of Dabar-Bosnia and Joanikije of Montenegro and the Littoral, and Bishops Justin of Žiča, Andrej of Austria-Switzerland, Sergije of Bihać-Petrovac, Dimitrije of Zahumlje-Herzegovina and Metodije of Budimlje-Nikšić.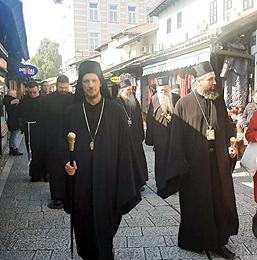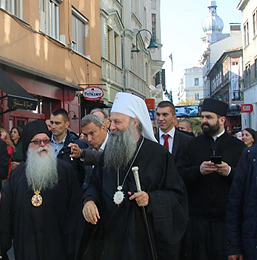 The old church was built in the 14th century and is one of the oldest and most valuable cultural and historical monuments in Sarajevo. It houses a great shrine, the hand of the Holy First Martyr Tekla, to whom the Patriarch bowed. His Holiness then visited the Museum of the Metropolitanate of Dabar-Bosnia.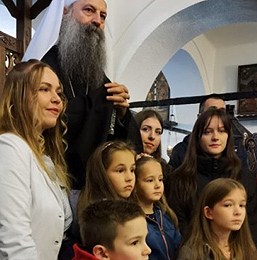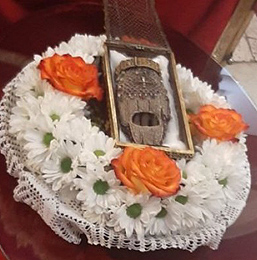 Source: TV Hram